E nesta semana acontece o Microsoft OpenHack. São 03 dias de desafios reais para profissionais de alto nível corporativo, selecionados para uma jornada de colaboração e mão na massa!
A convite da Microsoft, Rubens Guimarães será o Host / Main Speaker do evento acompanhando os participantes nesta jornada desafiadora.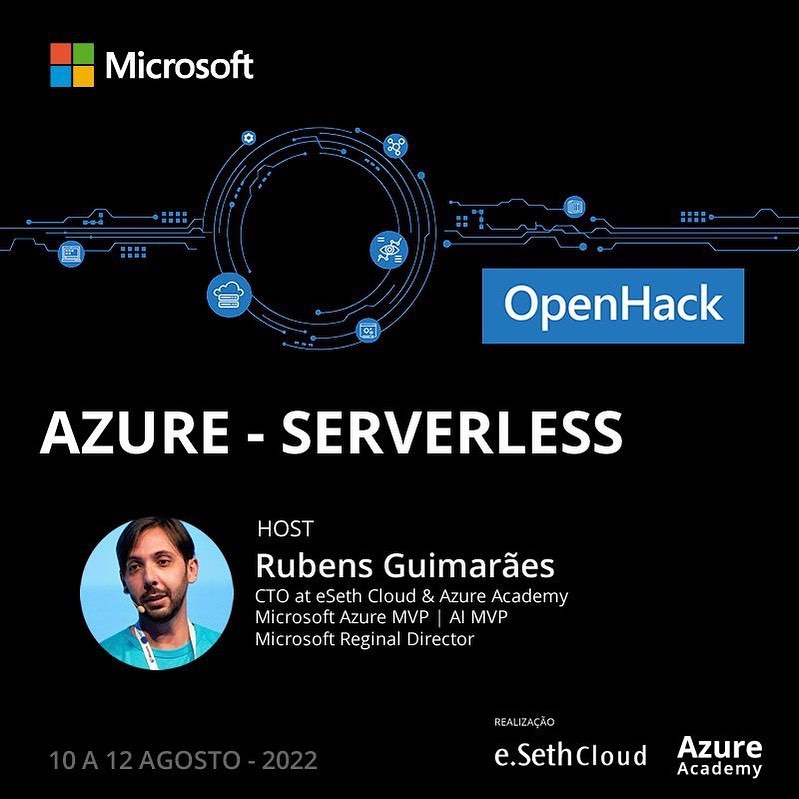 And this week Microsoft OpenHack takes place. There are 03 days of real challenges for high-level corporate professionals, selected for a collaboration and hands-on journey!
At the invitation of Microsoft, Rubens Guimarães will be the Host / Main Speaker of the event, accompanying the participants in this challenging journey.