E o Descomplicando o Azure, Online Global Conference foi referenciado no Blog mundial da Microsoft. Uma matéria que contou um pouco sobre a experiência de organização do evento por Rubens Guimarães, além de citar depoimentos de alguns convidados.
Acesse o artigo na íntegra:
https://techcommunity.microsoft.com/t5/microsoft-mvp-award-program-blog/uncomplicating-azure-with-brazil-s-technical-community/ba-p/1524011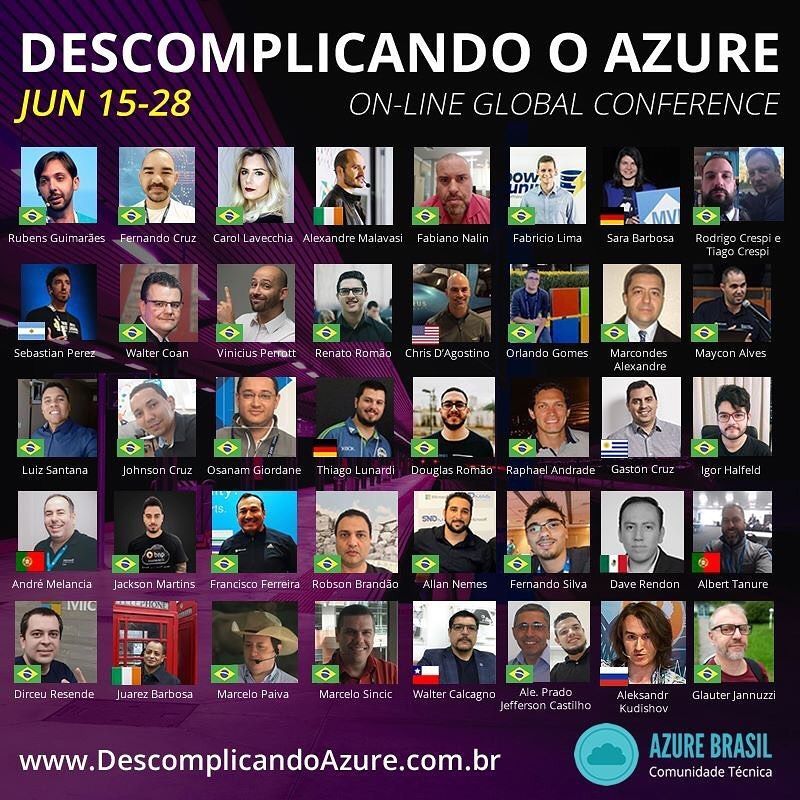 And Uncomplicating Azure, Online Global Conference was referenced on the Microsoft Worldwide Blog. An article that told a little about the experience of organizing the event by Rubens Guimarães, in addition to citing testimonials from some guests.